In this era of technology where we have been continuously accelerating, we get to know about multiple new launches. Cell phones have been one of the biggest inventions of all time. From the day the cell phone was invented till now, technologists have been trying to come up with new advancements and technologies to modify cell phones. No doubt how we have moved from wired phones to cellular phones and then smartphones.
This is the age of smartphones. We do not need phones just for calling or texting. But we have a whole different world with our phones. Our smartphones work as a camera, calculators, photo albums, workstations, and whatnot! So with so many advancements, people look for smartphones with better specifications and features. If you are someone who is looking for a good phone with better and advanced features then no need to worry. Honor 70 is at your rescue. You can buy Honor 70 from any nearest Honor store.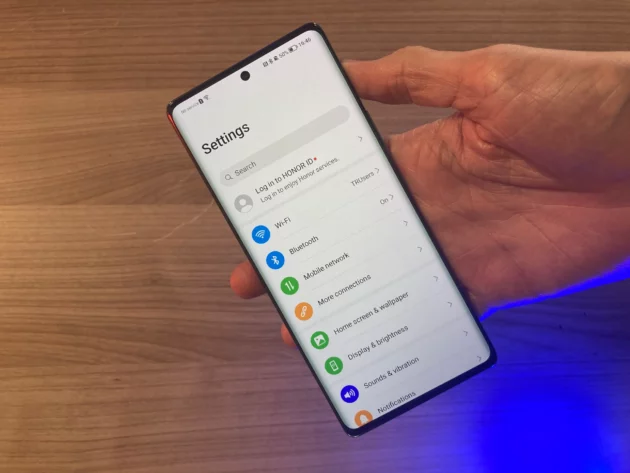 Honor 70: Specification and Features
Network: Honor 70, launched in May 2022, comes with a strong network of 5G. Now you can stream at a faster speed with your Honor 70.
Body: Honor 70 has a 161.4 x 73.3 x 7.9 mm sleek design that is easy to handle.
Display: The large 6.67 inches display with a resolution of 1080 x 2400 pixels allows you to enjoy every colour and move to the fullest.
Platform: The Android 12 with Octa-core CPU enables you to experience the breathtaking speed of Honor 70.
Memory: Honor 70 with different memory options; 128GB 8GB RAM, 256GB 12GB RAM, 512GB 12GB RAM. You can buy Honor 70 easily according to your memory storage preference.
Main Camera: The triple main cameras (54, 50, and 2 MP) are one of the reasons that make the Honor 70 one of the best phones for vlogging.
Selfie Camera: The amazing 32 MP front camera makes Honor 70 perfect for Instagrammers as well.
Sound: The absolutely loud and amazing sound enables you to listen to your favourite podcasts smoothly.
Features: The sensors include fingerprints right under the display,  accelerometer, gyro, proximity, and compass.
Battery: The 4800 MAH non removable battery gives a long playtime.
Colours:  The classical design of the Honor 70 will look and feel beautiful, whether you plan to carry it in your hands or keep it in your pocket. It is available in three feminine colours: "Crystal Silver," "Emerald Green," and "Midnight Black."
What Makes Honor 70 a Perfect Choice:
If you are planning to buy Honor 70 anytime soon then it is best to first research it completely. You must be aware of all the classy and amazing features that an Honor 70 is offering. If you are a blogger or a social media icon, or you are planning to pursue your career in this domain then buy honor 70 as it would be the perfect catch for you. With a long sleek and slim display and a classical design with a long battery and options of so many colors, the Honor  70 is such a babe. That all with the oh-so-amazing camera and processor at such a good price of 1990 RM is all you need. 
So if you want a smartphone with all the latest technology and you are looking for something under 2000 RM then, you can buy Honor 70 as it will be perfect for you. This 5G phone with a long battery time can be your partner at all times. You can enjoy a funny sitcom like 'Friends' on the large display with the loud voice, you will need to lower the voice in the Janice scenes… CHANDLER BING!
Also, you take a trillion pictures with the perfect front and back cameras without worrying about the story. Your Honor 70 has gotten them all! With all storage, your memories can be totally in a safer place. The great memory options of 128GB 8GB RAM, 256GB 12GB RAM, and 512GB 12GB RAM will be there to serve you at all costs.
Go and Buy Honor 70 Now!
Honor's 70 5G has all the flagship features in one phone, which is a catch! A 12-month extended warranty and a free phone case are both included in the price of this cell phone, which is around RM 1,999. Order Honor 70 smartphones right away.