The world has been moving rapidly towards advancements and new technology. There are new brilliant inventions that we get to know now and then. Some of such amazing inventions are wireless electronic items like speakers, chargers, earbuds, etc. The best part is that "wireless" was not the end. Every wireless item has come up with more features like being waterproof.
In a waterproof wireless electronic world, why should your earphones remain ordinary? Some of you may think of waterproof Bluetooth earbuds as an old topic to discuss but there are still some people who find them a useless purchase. In this article, you will get to know all the amazing things about waterproof earbuds that you might have missed earlier. So why wait? Let's get started with the all amazing reasons why you should get a set of waterproof earbuds.
Benefits of Waterproof Earbuds: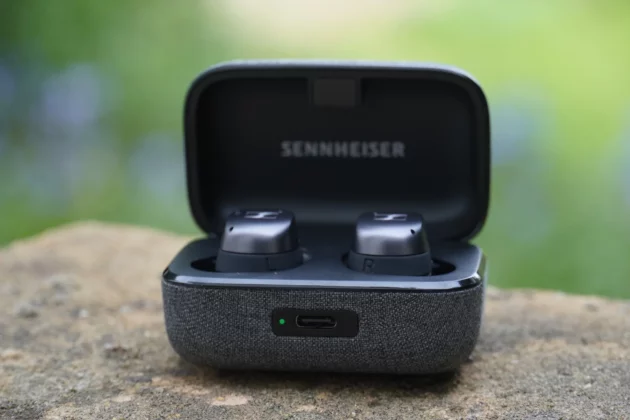 Other than being fashionable, earbuds are also very beneficial. Waterproof Bluetooth earbuds have some amazing benefits that can make you go HOW to WOW! 
Hassle-free:

Other than the advantage of having no wires to struggle with, waterproof earbuds make it hassle-free to keep them safe from water. You can do anything while wearing them without even thinking for a while. Isn't that the best?
Best for Swimming:

Waterproof earbuds allow you to listen to anything like an important lesson video, a podcast, hourly clock news, and much more even while you are swimming. It is like doing two favorite things at the same time!
Suitable for Workout:

If you are a workout or gym freak then waterproof earbuds are the best for you. You can stay focused because of no distractions and your earbuds will bear all your sweat without any damage.
Works in the Shower:

Nobody likes boring showers. If you are the one who looks for a long relaxing shower after a tiring day then waterproof earbuds are all you need. You can play your favorite list of talk shows, stand-up comedies, or whatever you like the most and take a relaxing shower with a little extra fun.
Partner in Rainy Days:

Waterproof Bluetooth earbuds are also perfect for people who love the monsoon season. If you are one of those people who love to have a distraction-free walk in the rain while listening to the things they love then this is all you need. 

Last Longer:

As compared to normal earbuds, Waterproof Bluetooth earbuds last longer as they have more advantages and come with better protections. Such earbuds work as a time and money saver. You don't have to run after every few months to get a new set of earphones.
There are many other benefits as well like they look more classy and trendy. Also, they help you in enhancing your look. Oh yeah! They do look stylish.
Tips to Consider Before Choosing a Set of Waterproof Bluetooth Earbuds:
Here are some factors that you must take into account before making a final decision of buying waterproof Bluetooth earbuds.
Sound Quality:

The better graphene drivers offer a wider soundstage and better quality.

Advantages Against Price

: Understand what benefits the earbuds are offering against the price

Microphones:

The better the number and quality of microphones, the better the set would be for daily use.

Playtime:

The best earbuds sets come with the longer playtime

Fast Charging:

One can not bear slow charging at last. It is best to look for earbuds that get charged faster

Casing:

The casing of the earbuds plays a huge role in charging as well as protecting the earbuds.

Water Protection:

You must know the rating of protection that can defend against liquid in all kinds of weather and situations.
The Best Waterproof Bluetooth Earbuds:
If you go on a survey, you will find several amazing waterproof earbud but it is best recommended to research each of the sets according to your need and preference before making a decision. Some of the best wireless Bluetooth earbuds are:
Soundcore Life P2

Soundcore Life A1

Soundcore Life Dot 2

Soundcore Spirit X2

Soundcore Life P2
Are Waterproof Bluetooth Earbuds Worth a Shot?
Do we still need to think about this question after going through such amazing features and benefits that a set of waterproof Bluetooth earbuds offer? For me, it is one of the best purchases to have. Your decision depends on you but it is always okay to at least have some window shopping. I know the classy look of the earbuds will make it irresistible for you to get one. Happy Shopping!